Melt blown nonwoven fabric
Product Detail
Product Tags
Melt blown nonwoven fabric
Meltblown Nonwoven is a fabric formed from a meltblowing process which extrudes and draws molten thermoplastic resin from an extruder die with high-velocity hot air to superfine filaments deposited onto a conveyor or moving screen to form a fine fibrous and self-bonding web. The fibers in the melt blown web are laid together by a combination of entanglement and cohesive sticking.
The Meltblown Nonwoven Fabric is mainly made of Polypropylene resin. The melt blown fibers are very fine and generally measured in microns. Its diameter can be 1 to 5 microns. Owning to its ultra-fine fiber structure that increases its surface area and the number of fibers per unit area, it comes with excellent performance in filtration, shielding, heat insulation and oil absorption capacity and properties.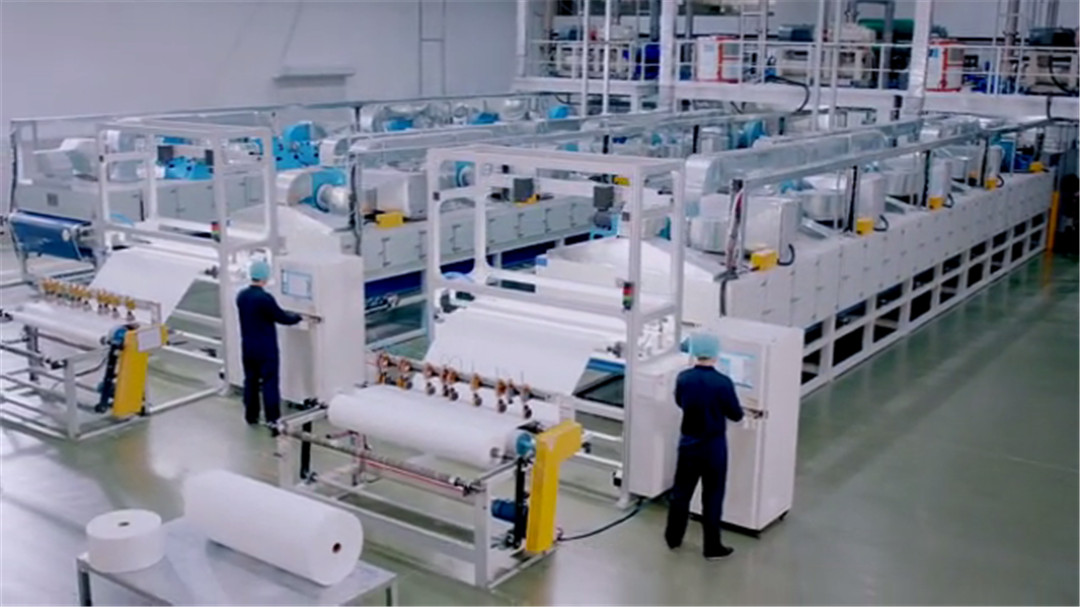 The main uses of melt-blown nonwovens and other innovative approaches are as follows.
Filtration
Nonwoven melt-blown fabrics are porous. As a result, they can filter liquids and gases. Their applications include water treatment, masks, and air-conditioning filters.
Sorbents
Nonwoven materials can retain liquids several times their own weight. Thus, those made from polypropylene are ideal for collecting oil contamination. The best known application is the use of sorbents to pick up oil from the surface of water, such as encountered in an accidental oil spill.
Hygiene products
The high absorption of melt-blown fabrics is exploited in disposable diapers, adult incontinence absorbent products, and feminine hygiene products.
Apparels
Melt-blown fabrics have three qualities that help make them useful for clothing, especially in harsh environments: thermal insulation, relative moisture resistance and breathability.
Drug delivery
Melt blowing can produce drug-loaded fibers for controlled drug delivery.  The high drug throughput rate (extrusion feeding), solvent-free operation and increased surface area of the product make melt blowing a promising new formulation technique.
Electronic specialties
Two major applications exist in the electronics specialties market for melt blown webs. One is as the liner fabric in computer floppy disks and the other as battery separators and as insulation in capacitors.
---
Previous:
Environmentally Friendly Fiber
---